What Makes a Face Mask Work?
What Actually Makes a Face Mask Effective? The Balance of Filtration & Breathability
We've seen a lot of people touting face masks with high filtration levels, and it makes sense to think the filter is the most important part of an effective mask. After all, the goal is to limit the spread of contaminants. So the more a mask can filter out, the better, right? Well, not always.
The important thing to keep in mind is that airflow generally follows the path of least resistance. Instead of using more energy to get through an obstacle, air will try to find and easier route around it. Now when it comes to face masks, filtration and breathability are sort of at opposite ends of the spectrum. A better filter is just inherently more resistant to airflow. So when you've got a mask that only prioritizes filtration over breathability, you can actually end up with a less effective mask.
Airflow of masks with low breathability vs high breathability.
Face masks that have high filtration but low breathability end up forcing most air around the mask, where it isn't filtered at all. N95 and other high-filtration masks account for this by forming an airtight seal against your face. That airtight seal ensures the path of least resistance is directly through the filter itself. If it isn't airtight, air will just flow around the mask and render any filtration essentially useless.
Construction of our 3-Layer Face Mask and Cloth Face Mask.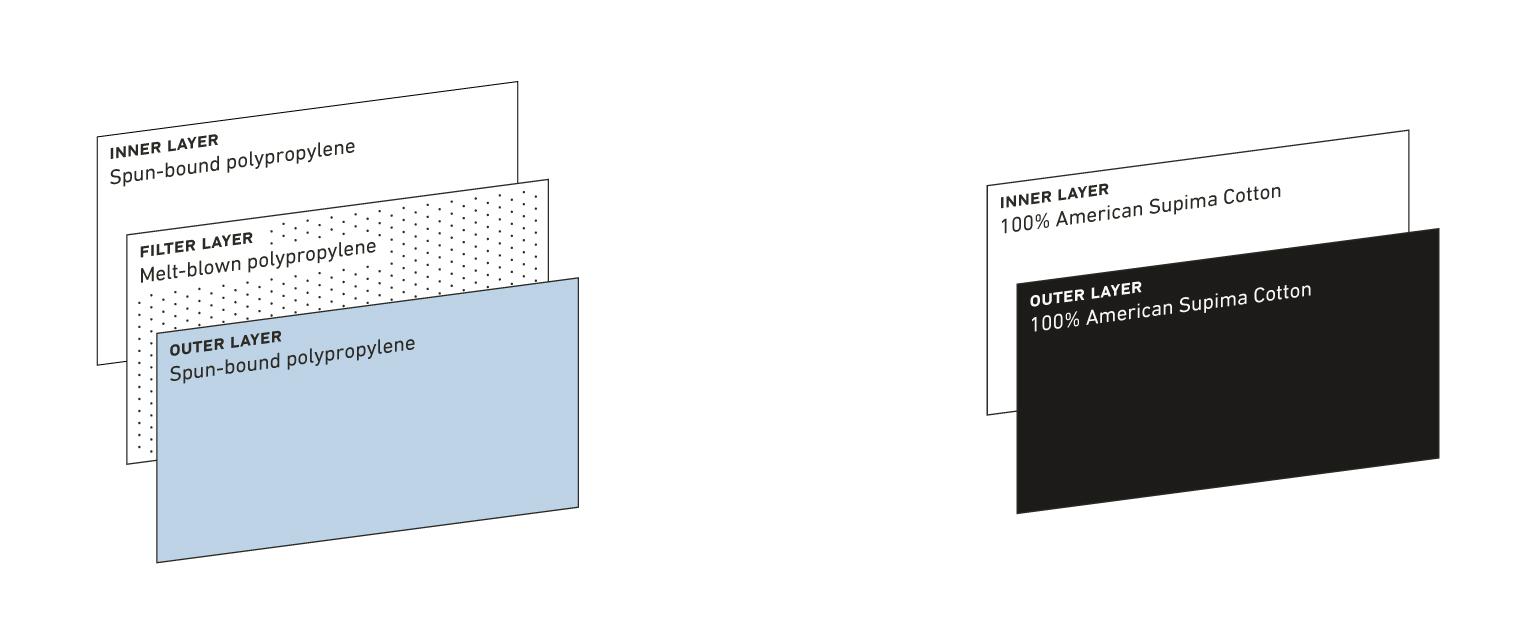 This is why you want to use face masks that have both high filtration and high breathability. It's also why our washable Cloth Face Masks are made with two layers of knit fabric, and don't feature a replaceable filter insert. We want to make sure that our face masks don't limit breathability so much that they don't allow air to actually flow through the mask as you breathe.